Epurse
Epurse: top up, view balance and transactions
Step-by-step
Top up your epurse and check your balance and transactions myNetpay.
1. Log in to myNetpay with your UGent account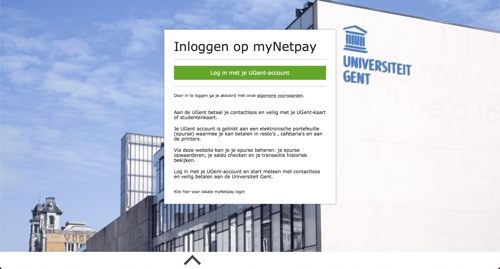 If you log in for the first time, you will be asked for permission to forward your username to myNetpay. Choose "Yes, continue" and leave "Remember" checked to save the permission.
2. On the myNetpay overview page, you can choose from the following options via the tiles or the menu at the top: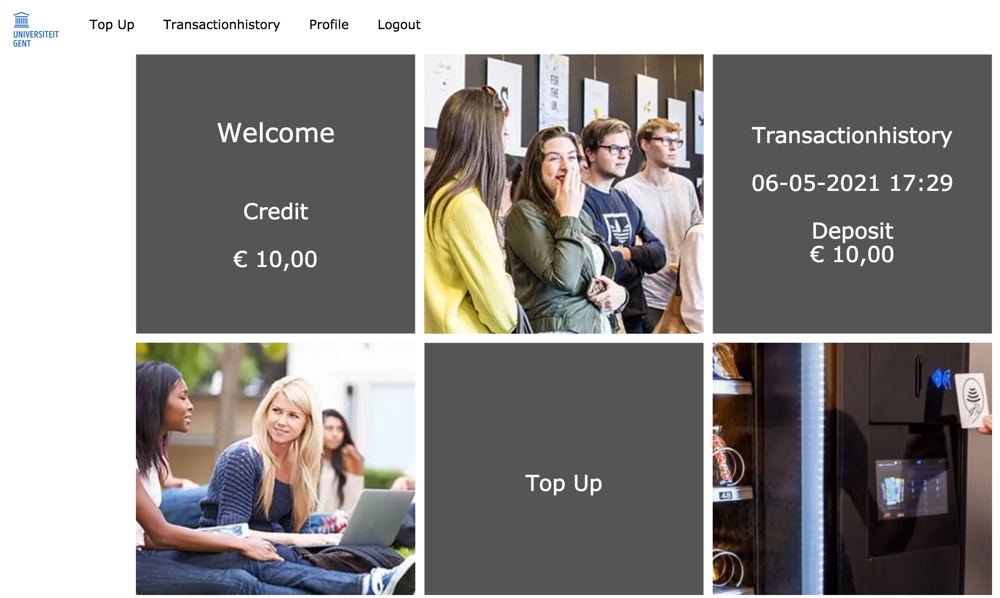 Top up: (bottom tile)
Choose the amount you want to charge on your epurse and confirm your choice
Continue to the payment page
Choose the preferred payment method: credit card, Bancontact / Maestro or PayPal

If you pay by card, enter your card details
If you pay with PayPal, you will be redirected to the PayPal website
Check your current balance under Profile (or via the left-hand tile)
Refund of your epurse balance
Under Profile you will also find the option to have the balance on your card refunded.
Enter the desired amount and your account number (IBAN). Refunds are processed once a week.
In the Transactionhistory (right-hand tile) you can consult an overview of your recent epurse transactions.