Your password is the key to your UGent account. You can read everything you need to know about your password on this page.
Besides with a password, your account is also secured with multi-factor authentication (MFA).
Password policy
Password policy for UGent accounts:
an annual password change is mandatory
when setting a new password, the strength of the newly chosen password is checked; only a sufficiently strong password will be accepted
When changing the password, do not select a password that has already been used
A strong password consists of at least 8 characters.
Your password must not contain accents or spaces.
Your login name must not appear in the password.
Reset forgotten password
From the login page, you can reset your password yourself.
Change password
Please note: you can only change your password once every hour.
If you know your current password and want to change it, you can do so via myaccount.microsoft.com > Password (via the tile or in the menu on the left):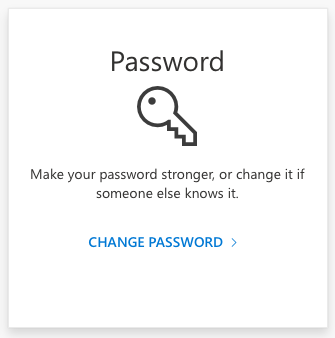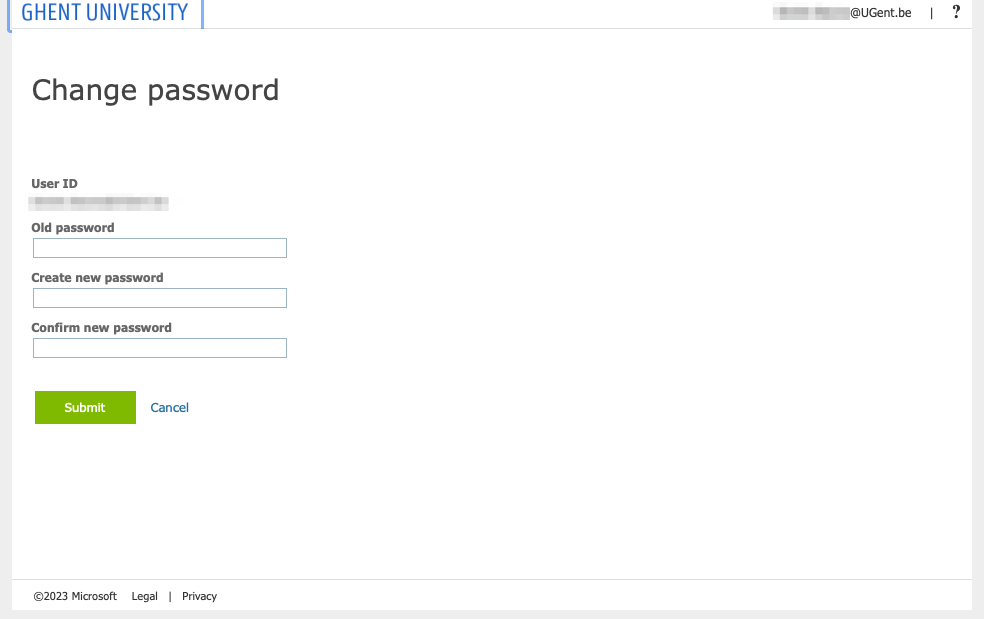 Password changed? Read this!
Your newly chosen password will no longer allow you to log in from devices (and applications) that have saved your old password.
Delete saved passwords:
Avoid using the "remember password" functionality.
Enter your new password:
in the WiFi (wireless) settings of all (mobile) devices you use to connect wirelessly (eduroam).
Tips
Keep your UGent password strictly confidential, and never use your UGent password for other, external services.
Change your password as soon as it is suspected that your password has been leaked or compromised
Avoid storing passwords in readable form on your device or elsewhere.
Avoid using the 'remember passwords' function of browsers, better use a reliable password manager.
Do not send passwords by e-mail.