From 6 November 2023, disk quota on webshares becomes active again.
For most of those webshares, the disk quota is 5GB. Check in advance what your quota is (via DICT Selfservice) and how much disk space you are using today (in your explorer) and clean up if necessary.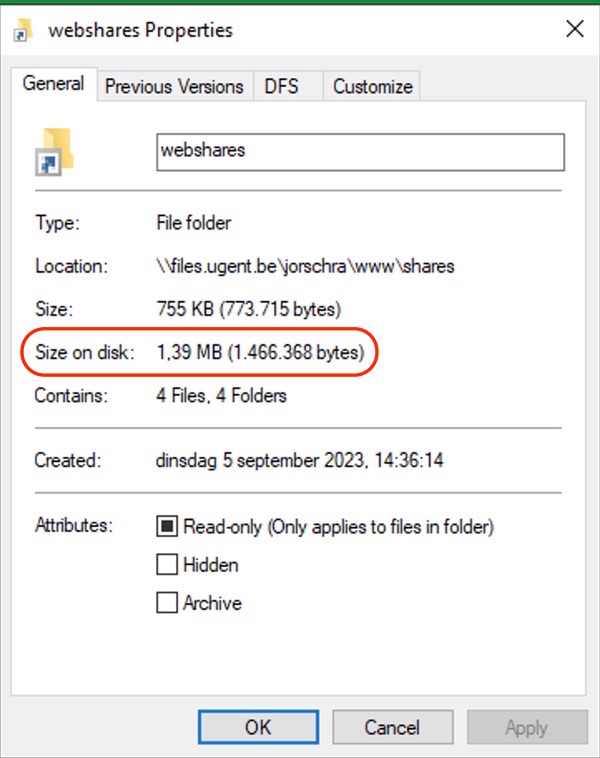 Above quota?
After the deadline expires, nothing can be written to the shares that are above their quota, not via explorer but also not from a web application.
Are you currently using more disk space and cannot clean up (immediately)? Contact DICT Helpme, if necessary we'll provide you with an alternative location for your data.