On this page, we briefly explain the use of some of the different authentication methods for multi-factor authentication.
Approve a request in the Authenticator app
A notification will be sent to your authenticator app. Enter the displayed number and confirm the notification.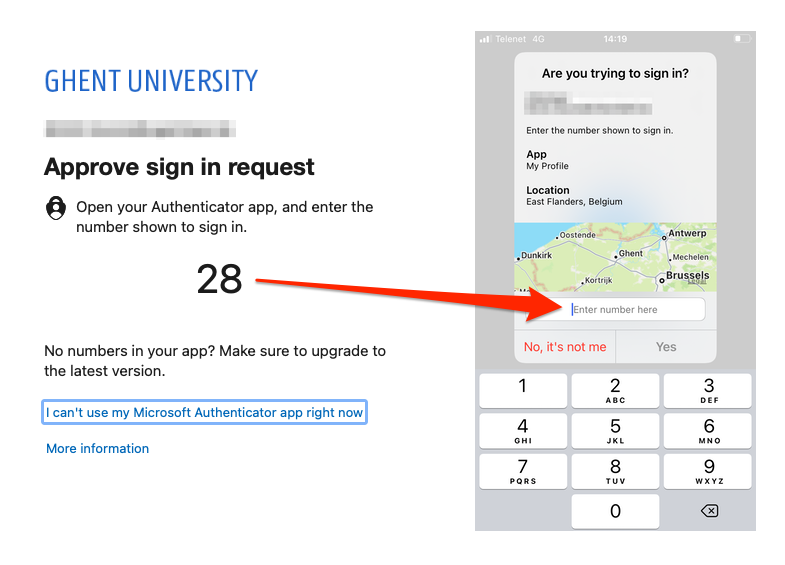 Text ...
A code consisting of 6 digits will be sent via SMS to your registered phone number. Enter the code and click "Verify":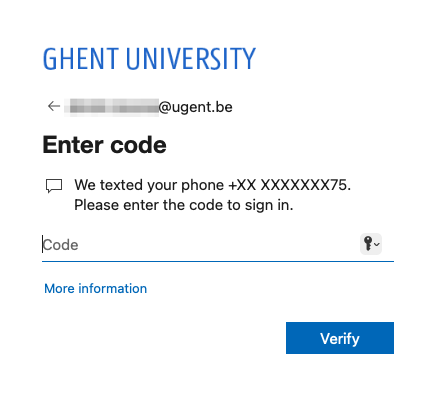 Call ...
You'll get a call from a Microsoft service with the following automated message: "Thank you for using Microsoft's authentication system. If you are trying to sign in press the pound key to sign in". On your phone, press hash (#).