Signid
Sign with e-ID
Signing with e-ID has the advantage that it is legally 100% conclusive, but on the other hand it is also a complex way of signing and you need an e-ID reader for it. Signing with an e-ID is only possible if the application is installed locally, so not online via Athena.
Adobe Reader
For instructions on how to sign via Adobe Reader e-ID click here.
Foxit
Possible with Windows, not Mac/Linux
Protect → Digital IDs: check whether your digital certificate for placing a digital signature is present:

In this example → Alice Specimen. The (Signature) certificate must be present.
If not → download the eID software from the government, then download the eID viewer and read your eID. Check the Certificates tab field, here a (Signature) and (Authentication) certificate must be present and valid.
Digital signing: via Sign & Certify : Place Signature → sign the field where the signature should be, select the (Signature) certificate of your eID.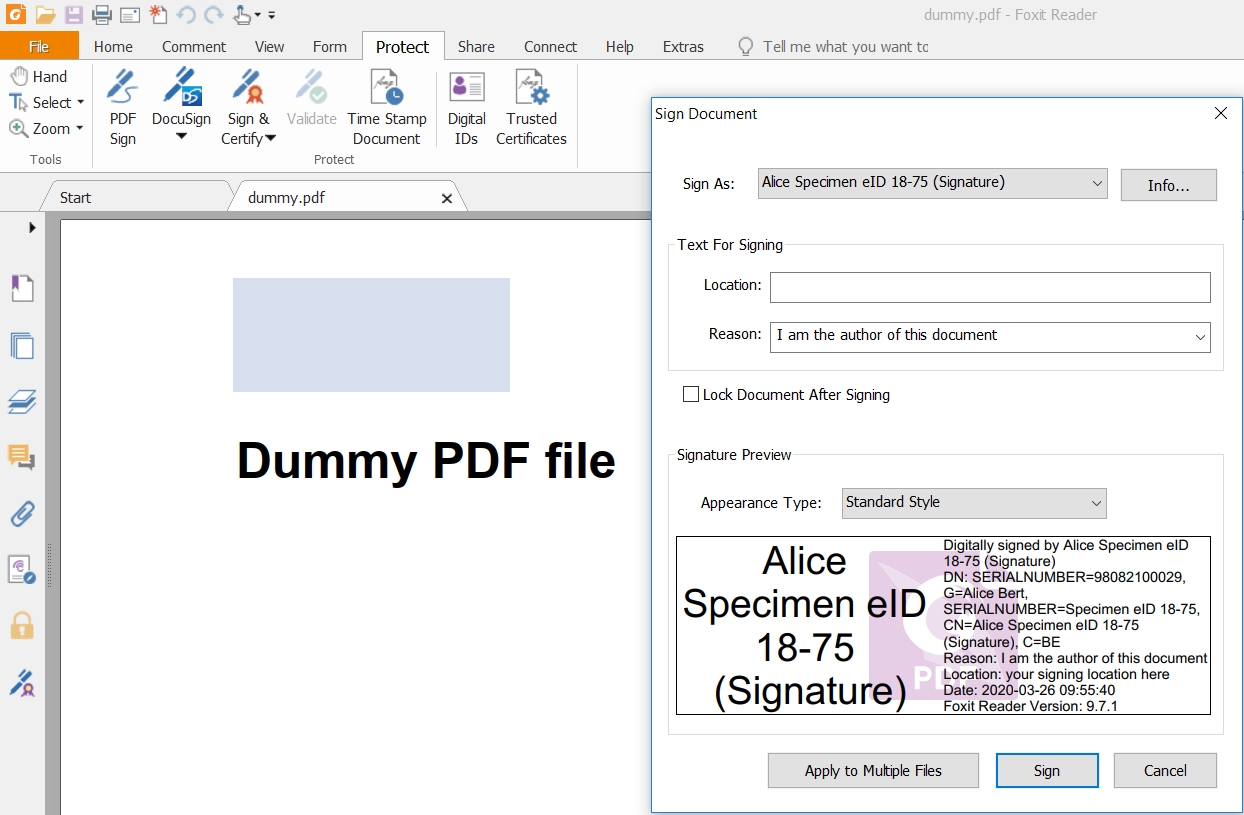 As a final step, you need to save the document again and enter your pin code: